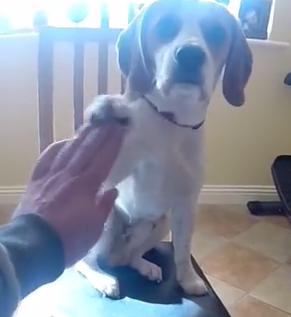 Have you ever seen such a cute fur baby like this one?
Watch this adorable dog enjoy playing a baby game with their human:
This Beagle Loves To Play Patty Cake!
It's fun to watch this dog respond so quickly.
This is such an enjoyable time for these two!
Does your small dog get in playful moods like this one, too?
Share with us below!