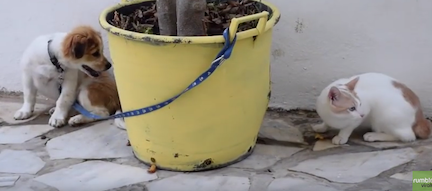 This little fur baby is a little shy around a curious feline.
Watch this adorable video while this cat takes interest in the fur baby:
The Sweetest Puppy Meets a Cat
Puppies and cats can be so cute together!
Does your small dog like to interact with your cat(s), too?
It's so fun to watch sometimes when our puppies get shy.
What does your small dog do when they see a kitty?
Share your stories here!