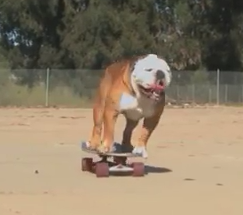 Isn't it fun how our dogs like to enjoy action sports?
Watch this fun video while this dog shows us his talent:
Super Fast Skateboarding Dog
This bulldog sure has the right moves.
And they don't seem to want to stop!
Our dogs are so amazing.
Does your fur baby(s) like to do sports, too?
Tell us below!