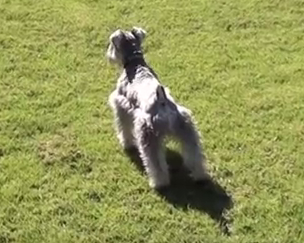 Watch what happens when this fur baby discovers another critter in their yard.
Who knew that a small creature could pose such a big threat?
Watch this fierce guard dog as they take on the enemy:
Schnauzer versus Bunny
Now this is one way to have fun in the backyard.
And the stuffed animal doesn't seem to mind.
Does your small dog like to take on critters like this one?
Share your stories with us!