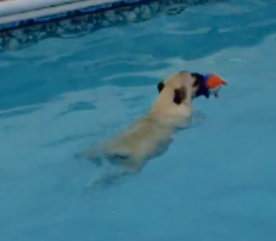 Isn't it fun to watch our dogs enjoy a day in the water?
Watch this fun video while this small dog surprises us with a short lap in the pool:
Pugs Can Swim!
This dog sure knows how to swim!
And their small size doesn't seem to stop this pooch in the water.
Don't you just love how they grab their toy?
What kind of water sport can your small dog do?
Tell us your stories below!