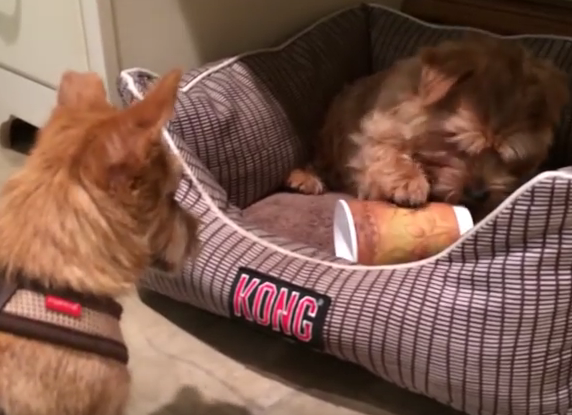 Do you think this fur baby can get their prize?
Check out this funny video and see what happens when they start to protest:
Norfolk Terrier Expresses Their Emotion Over Coffee Cup
Do you have an expressive dog like this one?
It seems the other dog is the head honcho.
How does your small dog respond when they get upset about something?
Share with us below!