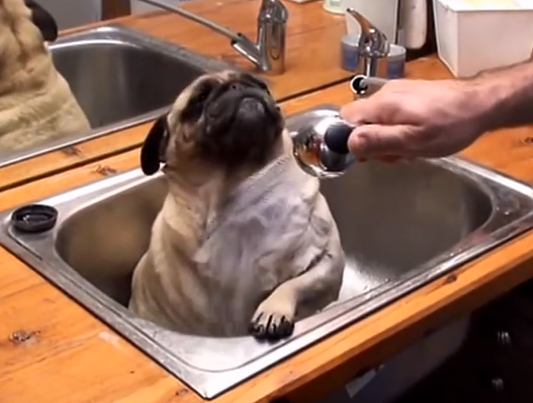 Who knew bath time could be so fun?
Watch a cute video of this small dog who feels like he's at the spa:
It's Time For A Bath For This Pug!
Now this is a great way to get clean!
They don't mind the water spray at all.
Does your small dog like bath time?
Share your stories with us!