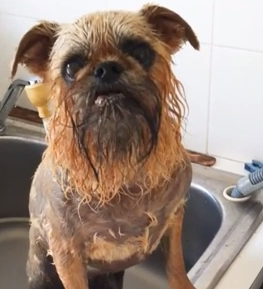 Who knew bath time could be so talkative for this small dog?
Watch a cute video of this fur baby who gets emotional:
It's Time For A Bath For This Brussels Griffon!
Now this dog is adorable!
They don't mind the water after being comforted.
Does your small dog like bath time?
Share your stories with us!