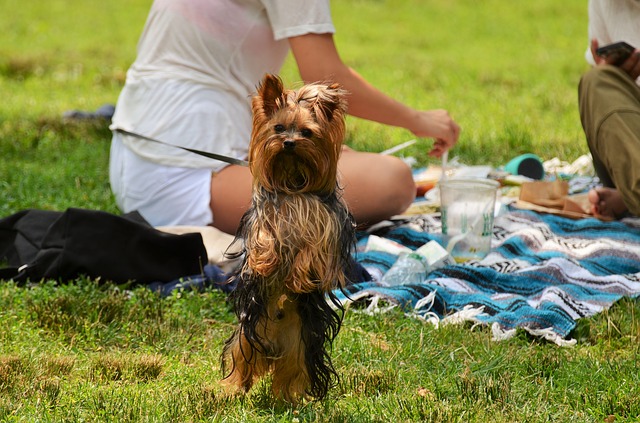 "These loud sounds scare me. Woof!"
As we enter into another American holiday tradition our pets are completely unaware of our fun festivities. The loud noises and booming sounds may even scare them into running away. Here are four ways to keep your small dog safe on July 4th, which will help the both of you enjoy the celebration.
Four Ways to Keep Your Small Dog Safe on July 4th
Many people enjoy the booming sounds and flashing lights of fireworks, but they can be terrifying and overwhelming for pets, and possibly hazardous.

On the Fourth of July, so many pets are frightened and try to escape the sights and sounds that animal shelters around the nation report a dramatic increase in lost pets during the holiday.

Help your pets keep their cool: Follow our four steps for making them safe during loud—and hot—warm weather festivities. Read more about Dog Safety in July Fourth Fireworks: Awesome for Humans, Terrifying for Pets here.
With these four ways to keep your small dog safe on July 4th you will be able to help them feel less anxiety and protect them from dangerous fireworks. Sometimes a calming medication or natural supplement can help along with proper identification such as a tag for the their collar or a microchip from your veterinarian.
How do you protect your dog on the Fourth of July?
Share your tips below!