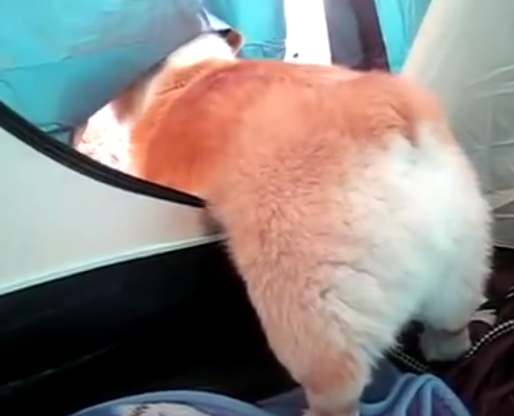 Have you seen a dog become so frustrated before?
Watch this adorable Corgi who makes the best of a tight situation:
Corgi is Bothered By Tent
This small dog is determined!
It's funny to watch their reaction.
Has your small dog ever gotten stuck like this one?
Share your stories below!