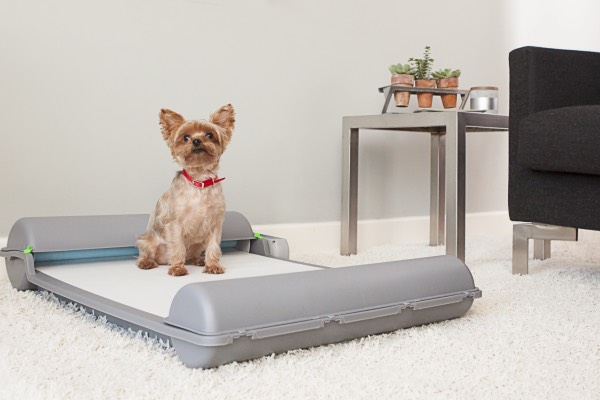 There's now an indoor potty for small dogs. A new product called BrilliantPad will let your pooch poop inside. The company that makes it claims it's ultra-absorbent and eco-friendly and refreshes automatically.
After Fido does his business, the motorized pad dries up liquid and dissolves solids…then the system replaces the soiled pad with a fresh one.
BrilliantPad is still in the Indiegogo crowdfunding stage and hopes to raise $50,000. If you have a dog that weighs less than 35 pounds, you can get in on the early-bird price of $99.
Visit the website
Preorder in Indiegogo