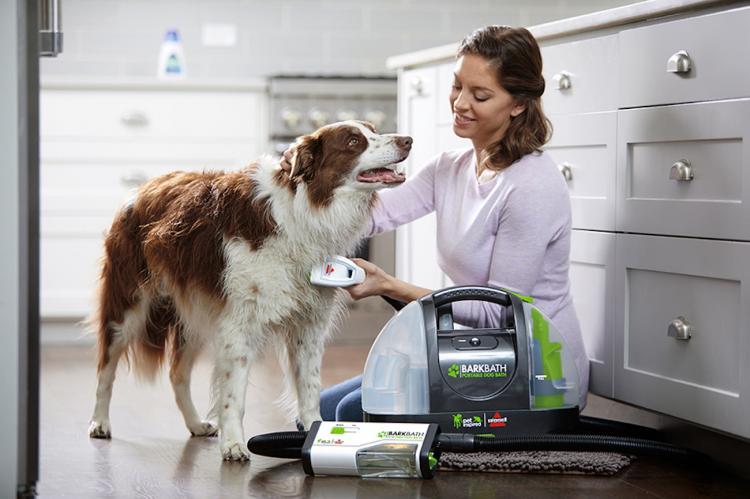 Faster, easier and less messy way to bathe your four-legged family member. This portable bathing system allows you to bathe your pet practically anywhere and anytime with virtually no mess.
Specially designed nozzles get beneath the fur and down to the skin to allow water and shampoo to wash the skin clean while a soft suction pulls dirt and water away into a separate dirty water tank.
The system works with almost any length of fur – short or long – and one tank of water will completely wash an 80 lb dog, while the no-rinse shampoo formula leaves your dog's coat feeling clean and fresh.
You can get the Bark Bath as a standalone unit, or you can purchase just the dog bath tool without the base, if you already own a Bissel portable deep cleaner vacuum.
Check out the Bissel Bark Bath in action via the video below.