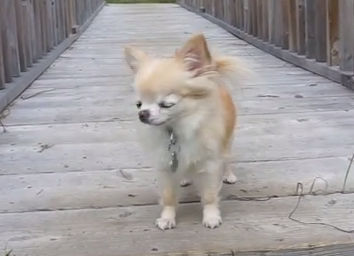 This Chihuahua is small — but that doesn't stop them from adventure!
Watch this fun video while they travel around:
Adventurous Chihuahua in Nova Scotia
You can just see the excitement as this small dog enjoys their vacation!
Do you have an active small dog, too?
This fur baby loves to travel!
Share with us below if this video was fun to watch!