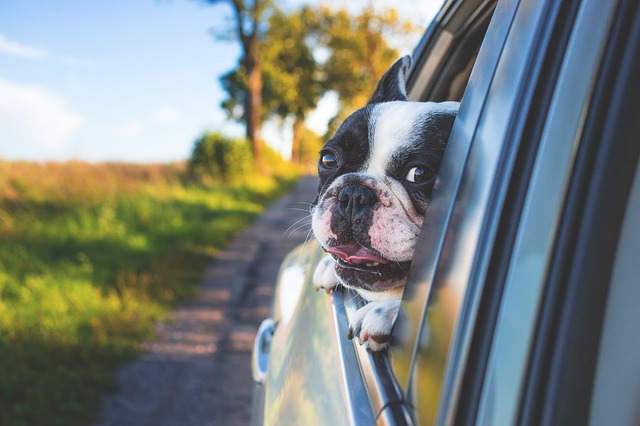 More and more people are traveling with their pets these days. The trend is increasing in the recent years. With these you can find a lot more pet friendly hotel and restaurants which accommodate your fluffy friends. So if you are going on a trip with your small dog, here are five things to remember to have a smooth trip.
Secure Your Small Dog with a Pet Carrier or a Pet Seat: A wandering pet in the car can cause distraction to the driver. Also it can cause injuries when unexpected accidents happen. According to AAA & Kurgo Pet Passenger Survey, drivers are distracted by dogs but

don't realize it

.  So make sure you secure your small dog with a pet barrier, pet seat belt, pet car seat or travel crate.
Do Small Stops Now and Then: You don't want your small dog in a secure seat belt for too long and they need some stretching too. And these small stops can help them to utilize the bathroom time as well.
Research and Plan Ahead: Not all places are pet friendly. It would be a good idea to plan your trip ahead and research on the hotels and restaurants on your way for pet friendly places.
Bring Your Small Dog First aid Kit: Unexpected injuries and sickness during travel are inevitable and that applies to your small dog too. It is always better to be ready and geared-up with the essentials such as cotton balls, thermometer, bandages and antibiotics for your small dog.
Put Small Dog Tags: It is important that your small dog's pet tags to have basic information about you and the contact information.